Meet the People Legal Team
Founder
Chris graduated with an LLB (Hons) Degree in Law from the University of Durham in 2005. The following year he achieved a Distinction in the Legal Practice Course at BPP Law School before beginning his two-year training contract at Eversheds Sutherland in September 2006.
Chris has been a qualified Solicitor since 2008. He has practised in law firms such as Addleshaw Goddard and DWF as well as in-house for organisations such as BP, British Airways and The Co-operative Group.
Chris is a CEDR-accredited mediator and experienced trainer and was recommended by Legal 500 in 2017, 2018, 2021 and 2022. He enjoys conducting workplace mediations as well as designing and delivering bespoke training sessions.
Chris also sits as a part time Employment Judge in the North East of England Employment Tribunals.
Outside of work, Chris enjoys spending time with his husband and their son. As well as caring for his many animals, Chris is a keen runner, scuba diver and snowboarder. Chris also volunteers for an Employment Law Advice Service run by BPP Law School.
Employment Solicitor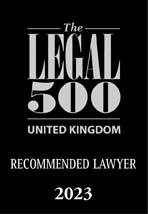 Jessica graduated with an LLB (Hons) Degree in Law from the University of Leeds in 2004. She worked as a paralegal at DLA Piper prior to beginning her training contract at Manchester based firm, Nexus Solicitors, in 2006. She qualified into their Employment Department in 2008, becoming an Associate in 2011.
Jessica has a proven track record of delivering solutions focused advice to both employers and employees. She has represented both individuals and companies in a number of employment tribunal disputes including claims for sex discrimination, whistleblowing, disability and race discrimination as well as unfair dismissal claims. Jessica prides herself on being able to determine clients' objectives quickly and adopt a commercial and practical approach to resolving workplace issues.
Outside work, Jessica volunteers as Committee Secretary at her local school and pre-school. She likes to keep fit, is a keen runner and an active member of her local gym. Jessica also enjoys travelling and spending time with her family and friends.
Senior Consultant Solicitor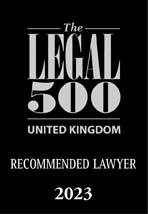 Helen graduated from Newcastle University before obtaining an LLB (Hons) Degree in Law from The University of Law (formally the College of Law) in 2007. Helen achieved a Distinction in the Legal Practice Course before starting her two year training contract at Addleshaw Goddard in September 2008. Helen qualified as a Solicitor in September 2010.
As well as working as a qualified Employment Law Solicitor at Addleshaw Goddard for several years, Helen has worked at Myerson Solicitors and also, more recently, at Centrefield LLP where she acted for a range of professional footballers / managers and professional football clubs.
Helen is experienced in supporting individuals and companies on all Employment Law issues which includes advising on Employment Tribunal claims such as unfair dismissal, as well as more complicated contractual, discrimination and restructuring issues. Helen has a particular focus on contentious, contractual and disciplinary matters and is recommended in the Legal 500.
Outside of work, Helen enjoys spending time with her family and her two small children. Helen is a keen swimmer and horse rider.
Senior Consultant Solicitor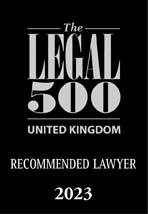 Rizwana qualified as a Solicitor in September 2002 and has spent the last 19 years working in three leading law firms.
Rizwana provides advice on all aspects of employment law for clients in both the public sector and private sector. Since 2018, Rizwana has acted as an independent workplace investigator in complex and sensitive grievance and/or disciplinary matters.
In addition, Rizwana provides specialist immigration support to businesses wanting to recruit from outside of the UK. Rizwana provides training on the prevention of illegal working and the points based immigration system.
Outside of work Rizwana enjoys spending time with her husband and three children, going to the theatre and dining out.
Trainee Solicitor
Before joining People Legal as a Paralegal in February 2020, Lauren graduated from Brunel University London with a Bachelor of Science degree in Biomedical Sciences, specialising in Immunology. Lauren went on to undertake study at Manchester Metropolitan University where she completed a Graduate Diploma in Law.
Lauren's previous roles have been largely customer-orientated and have helped her to develop a professional, positive and client-focused approach to work. With a strong belief in the virtues of personal commitment and hard work Lauren is striving to pursue a career in the legal industry and become a qualified Solicitor.
Outside the office, Lauren endeavours to have a positive impact on others and advocates for mental health awareness through her involvement in community-lead initiatives and with charities including Alzheimer's Society and Mind. In her free time Lauren enjoys listening to music and horse riding.
From 1 January 2021, Lauren has been undertaking her "qualifying work experience", in order to qualify as a Solicitor, which Lauren hopes to do in January 2023.
Some words from our happy clients
"From the moment I met Chris he came across as knowledgeable, supportive and detailed. He always put me at ease and whenever I had any further questions or queries nothing was too much trouble. Incredibly attentive", Andrew, Operations, FTSE 100, London
"Chris is very professional and very knowledgeable in his field. He plans his strategy carefully and thinks ahead of every action while consulting with client. I definitely recommend this young solicitor as he definitely knows what he is doing", Kiavash, Birmingham
"I would always recommend Chris to provide a thorough and professional service. I would not hesitate to approach Chris for future work", Chloe, HR, North West
"Chris... is a knowledgeable and pragmatic employment lawyer, who built up a strong working relationship with myself and my HR Business Partner colleagues. He ran some great training sessions for our teams to up skill business partners in employment law. Great to work along side with", Iwan, HR, FTSE 100, London
"I recently worked with Chris on an Employment Tribunal case, which we won. Chris has a great manner, friendly, approachable and open. He is extremely knowledgeable and meticulous in his work. It was an absolute pleasure to work with him. Thank you", Gayle, Operations, FTSE 100, London
"Chris is a delight to work with - a genuine partner. I quickly came to trust his detailed and thoughtful professional advice. Chris is hugely responsive, energetic and committed to the best outcome possible", Ann, HR, FTSE 100, London
"Chris is very knowledgeable, honest and professional and went above and beyond what I would have expected with the support and advice he provided to me. I would highly recommend him without hesitation", Lisa, North West
"As a small business we outsource all of our HR to Chris and his team. They are 24/7 and superb in their diligent, careful and intelligent counsel. I commend Chris wholeheartedly", John, Business Owner, Cheshire/London
"Chris is able to understand issues quickly and give prompt, accurate and honest advice in employment disputes, leading to a speedy and satisfactory resolution for all parties. He is extremely professional, always making time to be available for any questions and I have no hesitation in recommending his services", Gary, North West